If you want to learn to play or improve your current skills in a friendly relaxed atmosphere then you have come to the right place!
Why Coaching?
Shay will conduct your lesson in the comfort and privacy of his world class indoor academy. Shay has used his years of experience and built a phenomenal academy at his home. The best hitting surface available, huge 4m wide high definition projection screen, over 100 of the world's best courses loaded and ready to play in seconds on the performance simulator ran by the amazing Foresight Sports GC2. Pristine premium balls and all in the comfort of the climate controlled room. Shorts and short sleeves all year round.
INCLUDED IN THE SESSION PRICE:
Highly experienced full time Advanced PGA Professional & Lead Academy Coach Shay Brennan
Shay qualified with 1st Class Honours in the World's Leading Golf Degree Programme Applied Golf Management Studies from The University of Birmingham. Shay maintains an excellent CPD (Continued Professional Development) record.
Use of over £30,000 worth of technology, GC2 software, swing and ball flight analysis etc
Coach Now Online Training Space to track your progress. Find out more click here
All weather facility situated in Daventry, Northamptonshire
Unlimited tea, coffee and biscuits during the session
Constant contact, if you get stuck just get in touch and Shay will help.
Lessons will cover:
Golf Fundamentals
Swing Basics
Short Game
Long Game
Course Management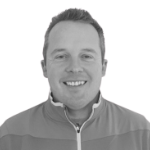 Shay Brennan - Head PGA Professional
I'm Shay Brennan, Advanced PGA Professional Coach and the number one provider of golf lessons in Daventry, Northamptonshire. I'm also an Orka Golf Centre of Excellence and one of the Top 5 performing accounts priding myself on giving each and every golfer the most appropriate clubs to help them achieve their goals.
---
Josh Smith - PGA Professional
---
I had a brilliant time with you on Friday. I have never been so motivated about my golf and I really look forward to working with you this year
M Wright - Golfer - Visitor
Thank you for the excellent training session, I thought it was by far the best one we've ever had
F McPhail - County Golfer & Future Star - Visitor
My 8 year old son has been having lessons both at school and at the club for about 6 months with Shay. Not being very sporting I was very surprised at his enthusiasm from his initial school lessons. I then took him to the club over the summer holidays for further coaching. Since then he has been attending each Saturday and is really enjoying every lesson. Shay really engages with the children and has unique methods of teaching that makes the lessons interesting and fun. I wish him all the success in the coming year(s) and want to say a big thanks for all the encouragement given to Blake.
S Samuels - Parent - Visitor
The main reason that I attended the lessons was to support my young son. However, I was most surprised at how much I got out of the lessons that I had with Shay. The lessons were well structured, organised & fun. There was a good mix between learning about the golf etiquette, rules & types of clubs to use as well as the practical side of swing, technique etc. Shay was always positive and encouraging and provided differentiated support to the group, spending time giving one to one attention and offering constructive, personal feedback. I cannot recommend Shay highly enough.
D Tolhurst - Parent - Visitor
Can I just say that my son is really enjoying the sessions you are running at school. You seem to have a way of engaging with the children we have not experienced with the few other sports camps we have tried, and this in spite of having to adapt to bad weather conditions sometimes. Well done
Happy Parent - Visitor
Shay provides a phenomenal service to the community to learn & play golf. The Golf Foundation have worked with Shay for a number of years to grow junior participation, and we've supported Shay to deliver in local schools & community groups. Shay has created a fantastic culture of development which has increased the number of young people regular participating in golf. This was very evident when Shay provided a family skills challenge which the Golf Foundation photographed, and the sense of belonging and support he has created with children and parents making it one of our best HSBC events.
Martin Crowder - The Golf Foundation - Visitor